David has been privileged to be a part of the Arizona theatre community for the past fifteen years appearing on stage for BLKBOXPHX, Davisson Entertainment, TheatreWorks, A/C Theatre Company, Phoenix Theatre, Actors Theatre of Phoenix, Childsplay, Southwest Shakespeare, Shakespeare Sedona, Class 6 Theatre, Desert Foothills Theatre and The Phoenix Symphony. He recently spent three years as a proud member of Phoenix Theatre's Partners That Heal entertaining and soothing patients at the Phoenix Children's Hospital and the Banner Thunderbird Medical Center. For seven seasons David toured regionally and internationally with Childsplay, Speeltheater Holland and La Jolla Playhouse delighting young audiences in over 1000 stage performances.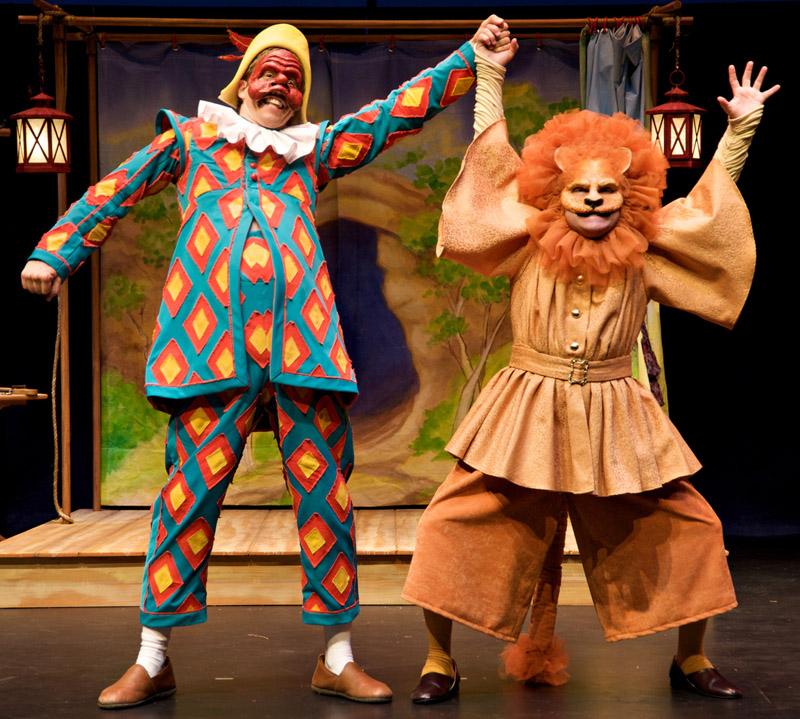 On the other side of the table, David enjoys directing actors and had the delight of directing two stage productions with Class 6 Theatre at the Mesa Arts Center: A.R. Gurney's Sylvia and Failure: a Love Story by Philip Dawkins.
On camera, David has appeared in regional commercials, film and TV as the host of the local teen cooking show Food*Ball appearing on AZTV7. He is represented in Arizona by the Ford Robert Black Agency.
David is also passionate about the script development process and has been involved as an actor in the development of new works through the Write Now! national play development conference, the Phoenix Theatre Festival of New American Theatre, and several development workshops at Childsplay including Rock Paper Scissors, The Miraculous Journey of Edward Tulane, Recipe for Disaster, The Three Javelinas and Chato's Kitchen.  He enjoys playing live music on stage and has appeared in theatre productions with his violin, ukulele, harmonica, banjo and guitar.  David also enjoys coaching actors as a member of the coaching team of the Megaw Actors Studio's "Ignite Your Career" Summer Intensive Workshop series.
Before his career in acting, David spent seven years in the information technology industry as a Systems Analyst, Senior Consultant and Software Engineer.  
David currently uses his tech experience to volunteer as the website administrator/developer for the Bridge Initiative theatre company.